Today's Market Overview
Today's Most Active - US
New York London Tokyo





ADVERTISE HERE
ADVERTISE HERE
180x180 Banner
on all the pages only
$99.00 a month

Top Stories (MOT)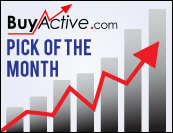 May 4, 2010 11:48pm EST
By Dimitri Kanellopoulos, BuyActive.com

Pick of the Month - (MOT) May 2010
NEW YORK (BuyActive) - Here is my Pick of the Month for May 2010, Motorola Inc. (MOT). Motorola has always been on the leading edge of invention and innovation and now with the introduction of Android based devices, will have the ability to recapture some of its lost markets.

Since the early 20th century, Motorola (formerly Galvin Manufacturing Corp.) has been a global leader in telecommunication. In the 1930's they were among the first to introduce car radios for consumer use and specific frequency police cruiser radios.

In the 60's and 70's Motorola played a key role in the U.S. space program. Their equipment was used for communications during the Apollo/Saturn missions as well as the first Lunar Rover vehicle.

The 80's saw the introduction of cellular technology for portable mobile phones and in the 90's TV's, radios, phones, etc. were dominated by the digital revolution. With the advance of the internet came routers and smart phones.

In spite of strong competition, Motorola reported better than expected quarterly profit, with its shares rising 3% last week. In fact, they have gained 18% since January.

Although total phone sales are expected to decline again, smartphone sales are expected to increase, leading to improved operating losses. "I see this as a sign we're turning the mobile devices business around and making great headway in probably the most important segment of the mobile devices market which is smartphones," said Sanjay Jha, Motorola's Co-chief executive.

Motorola's sales of its smartphones are going to be very strong in China because the new Droid technology can offer native Chinese characters and touch screen, whereas the RIM requires users to spell out words phonetically on English keyboards.

Earnings Forecasts 2010, 2011


For the fiscal year 2010, the average Earnings per Share Forecast is 0.29, for the fiscal year 2011 the average Earnings per Share Forecast is 0.49. Motorola Inc.(MOT) is a solid company with great potential. For more details and information, visit Motorola Inc. - Investor Relations.


For the smart investor, now is a good time to invest for medium to long term. As long as Motorola Inc.(MOT) keeps on the right fiscal track, then there is money to be made.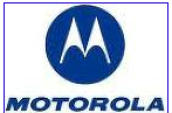 There's encouraging news for the future of Motorola Inc.(MOT) as well as a great potential with development of the new smartphone. During the Company's annual meeting in Rolling Meadows (Chicago), it was announced that Motorola is expecting to split into two divisions and resume paying dividends again.

Pick of the Month is not your average newsletter, it is a simple investment tool. A lot of thought goes into each selection, I don't just pull our monthly recommendations out of a hat.

Each stock I recommend has been evaluated to give you maximum earnings with a minimum amount of risk. Our target is to limit your downside risk while maximizing your profit by using sensible and realistic trading strategies.

Any time I put my money on the line, I want to know the odds are on my side. You don't have to be right 100% of the time, no one is. Nor do you have to perfectly time the ups and downs. All you need to beat the market is just one good pick and Pick of the Month will help you do just that!

We do not promise unbelievable returns or a get rich quick scheme. We do believe that our visitors can achieve returns that are well above average by using BuyActive.com as a guide for their stock market investments.

Based on our research and experience therefore, we have come to the following conclusion.
Dimitri Kanellopoulos, BuyActive.com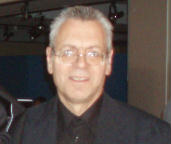 With a peek into the future, here is my Pick of the Month for May 2010.
Motorola Inc. (MOT)
BuyActive Rating





Price on May 4 2010 $6.96
BuyActive.com Price target $9.55
Analyst Stock Recommendations


Motorola Inc. (MOT) is sound financialy. When others are running away, my advise is that's the time to buy - it's a steal! Investors should look to Motorola with confidence in this uncertain time because it has great potential.

Check the numbers below. The shares have taken a hit in the last six months of 22.67%. The turnaround is inevitable. In the last three months, the shares have gained 10.13%. The share price will increase substantially.


Motorola Inc. (MOT) may be another once in a lifetime OPPORTUNITY...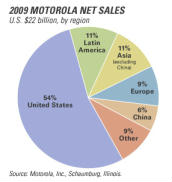 Corporate Profile:
"Motorola (NYSE: MOT) has been at the forefront of communication inventions and innovations for more than 80 years. We have achieved extraordinary accomplishments along the way – such as making the equipment that carried the first words from the moon and leading the cellular communication revolution with the development of the world's first handheld cellular phone. More recently, Motorola has taken leadership positions in solutions for public safety, enterprises, mobile computing, 4G broadband, and high definition video.

Today, Motorola's portfolio of technologies, solutions and services includes wireless handsets, wireless accessories, digital entertainment devices, wireless access systems, voice and data communications systems, and enterprise mobility products. We operate in numerous countries around the globe, tapping the creativity of diverse cultures and individuals.

With the rapid convergence of fixed and mobile broadband Internet and the growing demand for next-generation mobile communication solutions, our mission is to lead the next wave of innovative products that meet the expanding needs of our customers around the world. The trends toward media mobility, ubiquitous connectivity and wireless flexibility, coupled with mobile lifestyles and business, continue to expand. Our history is rich. Our future is dynamic. We are Motorola and the spirit of invention is what drives us.

Motorola is organized into two business units.
The Mobile Devices and Home business is positioned to lead in the convergence of mobility, media and the Internet. Our comprehensive portfolio includes mobile converged devices and smartphones, digital entertainment devices in the home, and end-to-end video, voice and data solutions that enable us to provide advanced mobile media solutions and multi-screen experiences for our customers. Working with our network operator partners we are enabling more advanced personalized services that leverage the capability of expanding wireless and wireline broadband availability.

The Enterprise Mobility Solutions and Networks business offers a comprehensive end-to-end portfolio of products and solutions, including rugged two-way radios, mobile computers, secure public safety systems, barcode scanning, RFID readers and wireless network infrastructure to enterprises and governments, as well as 4G broadband infrastructure, devices and services to network operators globally.

Our Enterprise Mobility Solutions (EMS) portfolio is available to enterprise customers across retail, energy and utilities, transportation, manufacturing, healthcare and other commercial markets and to governments and public safety agencies. Motorola EMS has consistently delivered new ways for governments and businesses to connect from the first ever two-way radio and the first ever hand held laser scanner to the cutting-edge, converged solutions of today such as the mobile computing device, MC9500, and the APX public safety radio. With this portfolio Motorola offers solutions, support tools and services to many of the Fortune 500 companies and governments around the world. Combined with a global channel partner community Motorola has an extensive reach into small-to-medium businesses, as well a large range of additional vertical markets.

Our Networks portfolio reflects our commitment to 4G with WiMAX and LTE solutions that provide a way for operators to profitably meet the ever-growing demand for mobile broadband today while giving 2G and 3G customers a future path as we continue to support their legacy networks with our services, fourth-generation orthogonal frequency division multiplexing (OFDM) platform and 25 years of wireless data systems innovation and experience."

Motorola Inc. (MOT)
Price on May 4, 2010 $6.96
BuyActive.com Price target $9.55 - BuyActive.com Rating





[ Home | Markets/Movers | News Headlines | World Stock Exchanges | Links | Terms
| Economic Calendar | Stock Trading | Forex Trading | Holiday Calendar | Video | Disclaimer
| About Us | Politics | Top Ten Picks | Portfolios | Privacy Policy | Advertise | Site Map | Contact ]



RECOMMENDED
STOCKS

Dimitri Kanellopoulos
You need to have a portfolio of solid stocks. Believe me, you will not want to miss these profit-making opportunities. Check out my top three picks and start making money from these winners.
Top Three Picks !!!
BAC--Bank of America
GE--General Electric
JNJ-Johnson&Johnson
BuyActive.com