Today's Market Overview
Today's Most Active - US
New York London Tokyo





ADVERTISE HERE
ADVERTISE HERE
180x180 Banner
on all the pages only
$99.00 a month

Top Stories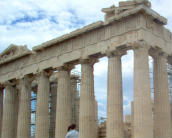 September 13, 2011 2:12am EST
By Dimitri Kanellopoulos, BuyActive.com
Greece never dies
NEW YORK (BuyActive) - Many speculators have bet millions on Greece's default, a situation that could possibly lead the country and Europe into chaos. All these fears have succeeded in decreasing shares of BNP Paribas, Societe Generale, and Credit Agricole by more than 10 percent.

Apart from those investors who have taken a bet against Greek bonds, I don't think anybody wants to see Greece default. I believe these investors are wrong and they will end up losing. Greece should ignore these bets and have confidence in the final victory. Greece never dies.

Neither Greece, nor Germany or the European Central bank want to see a default. Such an event would also have catastrophic effects for the other debt-ridden countries like Spain, Portugal, Ireland and Italy.

The government of Greece has already put deep cutbacks in place but needs some time for these measures to be effective. On Sunday, Greece took more aggressive measures to ease fears that it is on the verge of default or might even leave the eurozone by announcing a new property tax in an attempt to try and repair the budget shortfall. Greece's new property tax could "produce results quickly", said finance minister Evangelos Venizelos.

"It is the only measure that can be enforced immediately and produce results quickly because it does not depend on the tax collecting mechanism," said Evangelos Venizelos, the Greek finance minister since it would be collected through electricity bills.

Venizelos said: "The next two months are absolutely vital. We must prove all those who say that Greece can't, or doesn't have the will, is a pariah or does not deserve to be in the euro, wrong."

There is a chance that Germany will try to withhold the next bailout funding from the ECB.
Do you think that will happen?
No, I don't believe anything like that will happen, it is in no one's interest to have Greece default or leave the eurozone.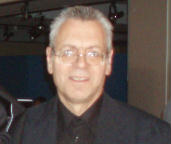 Do you think Greece will default?
Greece has survived many obstacles during its glorious past and I am confident that once again, this issue will be resolved. Greece will come out of this crisis a winner and once again be placed in the history books. I suspect that these problems will not go away in a day or two, but the Greek people are very resilient, and they'll come out stronger and better for it. Greece will be a country more beautiful and greater than ever, setting an example for all the free nations of the world.
GREECE NEVER DIES!

Dimitri Kanellopoulos
BuyActive.com



[ Home | Markets/Movers | News Headlines | World Stock Exchanges | Links | Terms
| Economic Calendar | Stock Trading | Forex Trading | Holiday Calendar | Video | Disclaimer
| About Us | Politics | Top Ten Picks | Portfolios | Privacy Policy | Advertise | Site Map | Contact ]



RECOMMENDED
STOCKS

Dimitri Kanellopoulos
You need to have a portfolio of solid stocks. Believe me, you will not want to miss these profit-making opportunities. Check out my top three picks and start making money from these winners.
Top Three Picks !!!
BAC--Bank of America
GE--General Electric
JNJ-Johnson&Johnson
BuyActive.com