Today's Market Overview
Today's Most Active - US
New York London Tokyo





ADVERTISE HERE
ADVERTISE HERE
180x180 Banner
on all the pages only
$99.00 a month

Top Stories (NOK)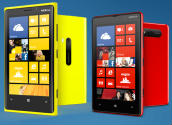 Nov 14, 2012 5:41pm EST
By Dimitri Kanellopoulos, BuyActive.com
Pick of the year 2013 - (NOK)
NEW YORK (BuyActive) - Here is my pick of the year 2013
Nokia Corporation (NOK) has always been on the leading edge of invention and innovation and now with the introduction of Lumia 820 and Lumia 920, Windows 8 phones, Nokia will have the ability to recapture some of its lost markets.

Nokia Corporation (NOK) has been given my highest rating with 5 stars. I am extremely confident in NOK and want to say that it is a Long Term pick. Although the stock may fluctuate, this is a stock I think should be invested in for at least 3 to 5 years.

I think NOK especially, doesn't get the recognition it deserves and is still much undervalued. In my opinion, anywhere around the current price level of $2.67 is a steal. I have been accumulating NOK stock heavily from around $1.76 and my average price now is $2.23. I believe it's one of the cheapest stocks in the market today.

Any time I put my money on the line, I want to know the odds are on my side. You don't have to be right 100% of the time, no one is. Nor do you have to perfectly time the ups and downs. All you need to beat the market is just one good pick and Pick of the year will help you do just that!

Pick of the year is not your average newsletter, it is a simple investment tool. A lot of thought goes into each selection, I don't just pull our yearly recommendations out of a hat.

Each stock I recommend has been evaluated to give you maximum earnings with a minimum amount of risk. Our target is to limit your downside risk while maximizing your profit by using sensible and realistic trading strategies.

We do not promise unbelievable returns or a get rich quick scheme. We do believe that our visitors can achieve returns that are well above average by using BuyActive.com as a guide for their stock market investments.

Based on our research and experience therefore, we have come to the following conclusion.
Dimitri Kanellopoulos, BuyActive.com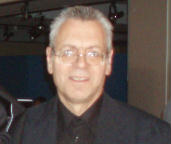 With a peek into the future, here is my Pick of the year 2013.
Nokia Corporation (NOK)
BuyActive Rating






Price on November 14 2012 4:35pm EST $2.67



Analyst Stock Recommendations


Nokia Corporation (NOK) is sound financialy. When others are running away, my advice is, that's the time to buy - it's a steal! Investors should look to Nokia Corporation (NOK) with confidence because the company has great potential.




Corporate Profile:
"Nokia is a global leader in mobile communications whose products have become an integral part of the lives of people around the world. Every day, more than 1.3 billion people use their Nokia to capture and share experiences, access information, find their way or simply to speak to one another. Nokia's technological and design innovations have made its brand one of the most recognized in the world.

Smart Devices
Our Smart Devices team focuses on the area of smartphones and smart devices. Under our new strategy, Smart Devices is partnering with Microsoft to bring to together our respective complementary assets and expertise to build a new global mobile ecosystem for smartphones. The partnership, under which we are adopting and licensing Windows Phone from Microsoft as our primary smartphone platform, was formalized in April 2011. Nokia launched its first Windows Phone-based smartphones, bearing the Lumia name, in late 2011.

Mobile Phones
Our Mobile Phones team's focus is on bringing a modern and affordable mobile experience to people around the world. In particular, the team leverages its innovation and strength in growth markets to provide people with an affordable Internet experience on their mobile device – in many cases, their first ever Internet experience with any computing device.

Location & Commerce
Our Location & Commerce business develops a range of location-based products and services for consumers, as well as platform services and local commerce services for device manufacturers, application developers, Internet services providers, merchants, and advertisers. The business was formed during 2011 by combining NAVTEQ, which we acquired in July 2008, with our Devices & Services social location services operations. For consumers, experiences developed by our Location & Commerce team include Nokia Maps, Nokia Drive, Nokia Transport and Nokia City Lens.

Nokia Siemens Networks
Nokia Siemens Networks, jointly owned by Nokia and Siemens, is one of the leading global providers of telecommunications infrastructure hardware, software and services."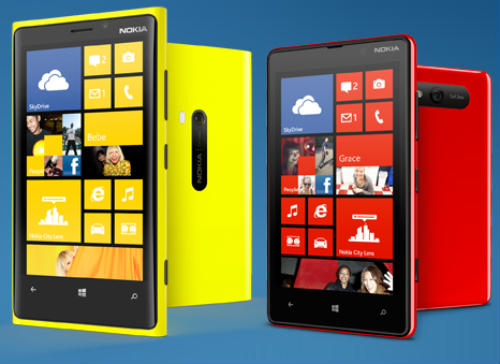 [ Home | Markets/Movers | News Headlines | World Stock Exchanges | Links | Terms
| Economic Calendar | Stock Trading | Forex Trading | Holiday Calendar | Video | Disclaimer
| About Us | Politics | Top Ten Picks | Portfolios | Privacy Policy | Advertise | Site Map | Contact ]



RECOMMENDED
STOCKS

Dimitri Kanellopoulos
You need to have a portfolio of solid stocks. Believe me, you will not want to miss these profit-making opportunities. Check out my top three picks and start making money from these winners.
Top Three Picks !!!
BAC--Bank of America
GE--General Electric
JNJ-Johnson&Johnson
BuyActive.com