Today's Market Overview
Today's Most Active - US
New York London Tokyo





ADVERTISE HERE
ADVERTISE HERE
180x180 Banner
on all the pages only
$99.00 a month

Top Stories (NBG)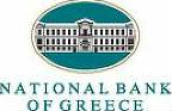 October 1, 2013 9:35pm EST
By Dimitri Kanellopoulos, BuyActive.com
Pick of the Decade - (NBG)
NEW YORK (BuyActive) - National Bank of Greece (NBG)
Here is my Pick of the Decade, National Bank of Greece S.A.(NBG). Surprised? When others are running away, my advice is, that's the time to buy.

I think NBG especially, doesn't get the recognition it deserves and is still much undiscovered. In my opinion, anywhere around the current price level of $4.08 is a steal.

National Bank of Greece S.A.(NBG) could be the best long term financial stock left to buy at a great price - it's a steal! There is no problem with National Bank of Greece S.A.(NBG)'s finances. The bank is profitable but has taken a hit in their share price due to their exposure to government bonds.

NBG has been given my highest rating with 5 stars. I am extremely confident in NBG and want to say that it is a Long Term pick. Although the stock may fluctuate, this is a stock I think should be invested in for at least 5 to 10 years.

Based on our research and experience therefore, we have come to the following conclusion.
Dimitri Kanellopoulos, BuyActive.com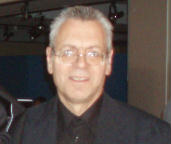 With a peek into the future, here is my Pick of the Decade.
National Bank of Greece S.A.(NBG)
BuyActive Rating






Price on October 1, 2013 9:35pm EST $4.08

Each stock I recommend has been evaluated to give you maximum earnings with a minimum amount of risk. Our target is to limit your downside risk while maximizing your profit by using sensible and realistic trading strategies.

Any time I put my money on the line, I want to know the odds are on my side. You don't have to be right 100% of the time, no one is. Nor do you have to perfectly time the ups and downs. All you need to beat the market is just one good pick and Pick of the Decade will help you do just that!

We do not promise unbelievable returns or a get rich quick scheme. We do believe that our visitors can achieve returns that are well above average by using BuyActive.com as a guide for their stock market investments.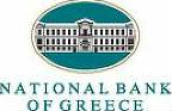 Corporate Profile:
"National Bank was established in 1841 and became the first bank in the modern Greek state, with a decisive contribution to the financial life during these 170 years of history. Nowadays, National Bank leads the largest and strongest financial group in Greece, with a strong presence in Southeast Europe and Eastern Mediterranean.

National Bank offers a broad range of financial products and services that meet the ever changing needs of businesses and individuals.

It would be fair to describe it as the Bank of the Greek family, since it controls the ¼ of retail banking and has the largest deposit base in Greece (21% market share in deposits). The shares of deposits reflect the confidence of the savings customers, which are its driving force.

With 508 branches and 1,351 ATMs, it has the most complete service network covering the entire geographical area of Greece, while at the same time it is developing alternative distribution channels for its products, such as the Mobile and Internet Banking services. Today, the network of the Bank abroad includes 1,198 units and employs 36,093 employees, serving a market of 125 million residents."





[ Home | Markets/Movers | News Headlines | World Stock Exchanges | Links | Terms
| Economic Calendar | Stock Trading | Forex Trading | Holiday Calendar | Video | Disclaimer
| About Us | Politics | Top Ten Picks | Portfolios | Privacy Policy | Advertise | Site Map | Contact ]



RECOMMENDED
STOCKS

Dimitri Kanellopoulos
You need to have a portfolio of solid stocks. Believe me, you will not want to miss these profit-making opportunities. Check out my top three picks and start making money from these winners.
Top Three Picks !!!
BAC--Bank of America
GE--General Electric
JNJ-Johnson&Johnson
BuyActive.com